Why a Natural Nail Salon?

Going to a nail salon and enjoying a manicure or pedicure is surely relaxing. But have you noticed the smell of some of the products? We have! That's why we developed this All-Natural Nail Salon and Spa - to provide our guests and staff with a more pleasing and earth-friendly environment.


 " Escape Reality & Slip intoTranquility "

      Spa Hours           Tues - Saturday

           Tues 9-1

           Wed 9-12

           Thurs  9-5

           Fridays 9-7

           Saturday 10-4 





All Natural Organic Nail Spa, offering natural manicures & pedicures only..  

Shellac Gel Manicure also done with proper removal process.   We wrap your nails properly for the removal & do not soak you in a bowl of acetone.

Thank you for Making us "Best of Bedford"

2013-2016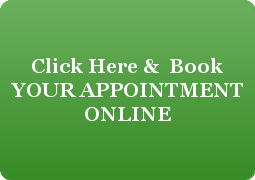 Click on Photo & view Salon Feature in National Trade Magazine !!!  Dec 2013 Issue

Here at Simply Natural Nails we are proud to say we use only Belava disposable pedicure systems.  One liner per client :)  safest & most sanitary pedicure on the market today.

 119 Great Road Bedford, MA 01730

​(781) 275-6600

Hello and welcome! 

I would like to personally thank you very much for your support and patronage of Simply Natural Nails. I look forward to getting to know each of you on a more personal level, as I continue to work hard to assure the quality of service you have come to expect, while preserving the outstanding reputation that you have helped build for Simply Natural Nails.

I do ask for your patience and understanding as the business completes its transition. 

Thank you so much and look forward to seeing you!

Sincerely,

Renee Miller